YEP.
Toyota has developed a FREE PISTON ENGINE LINEAR GENERATOR (FPEG).
Uses a single piston to generate electricity.
It seems the rules from the vehicle "Powers that Be" is that your engine has to have at least ONE PISTON.
It has one piston that moves back and forth. No crankshaft.
It still moves something "back and forth," guaranteeing a massive waste of energy.
---
It is still ONE PISTON TOO MANY in my humble opinion.
This is a step in the right direction except it still precludes using a GAS TURBINE engine to burn a fuel that will be used to generate electricity onboard the vehicle.
Toyota has had gas turbine engines in development since 1965!
------------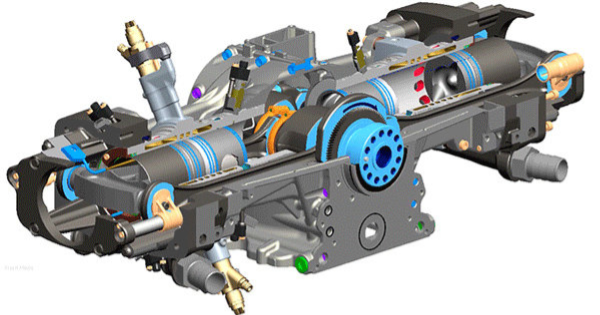 Bill Gates, Billionaire owner of Microsoft, invested in this
2 cylinder car motor
.
It seems that even Billionaires have to play by the "at least one piston" rules.