| | |
| --- | --- |
| | The Apocrypha |
---
Apocrypha means 'hidden things' in Greek. The Apocryphical books of the Bible fall into two categories: texts which were included in some canonical version of the Bible at some point, and other texts of a Biblical nature which have never been canonical.
---
Deuterocanonical Apocrypha
The Deuterocanonical Books of the Bible
These are books which are included in some version of the canonical Bible, but which have been excluded at one time or another, for textual or doctrinal issues. These are called 'Deuterocanonical', which literally means 'the secondary canon.'
---
Other Apocrypha
These are other apocryphal texts which never made it into any official canon, which nevertheless shed light on the Bible and its history.
DEFINITIONS
Dictionary Reference
What is the Apocrypha?
Apocrypha - Wiktionary
Septuagint - Wiktionary
LDS BIBLE DICTIONARY
BIBLE STUDY
KING JAMES BIBLE ONLINE
BIBLE GATEWAY
BIBLE HUB
GRACE TO YOU - GOOD BACKGROUND INFO
WIKI PORTALS
PORTAL: BIBLE
PORTAL: CHRISTIANITY
PORTAL: SPIRITUALITY
PORTAL: EASTERN CHRISTIANITY
PORTAL: LATTER DAY SAINTS
PORTAL: ISLAM
PORTAL: JUDAISM
PORTAL - BUDDHISM
PORTAL: OCCULT
PORTAL: WICCA
PORTAL - ATHEISM
PORTAL - INDIAN RELIGIONS
NATIVE AMERICAN RELIGIONS
HOPI MYTHOLOGY
---MANY MORE ARE OUT THERE---
---
JESUS SELLS HIS SLAVE
F3 OR CTRL-F SEARCH FOR "SLAVE"
ACTS OF THE HOLY APOSTLE THOMAS
ACTS OF THOMAS - WIKI
---
STORY JESUS AS A BOY
BRINGS SPARROWS TO LIFE
INFANCY GOSPEL OF THOMAS - GNOSTIC LIBRARY
INFANCY GOSPEL OF THOMAS - WIKI
DIFFERENT ACCOUNTS OF JESUS' BIRD STORY
Ctrl-F search on "sparrow"
The First Gospel of the Infancy of Jesus Christ
The Infancy Gospel of Thomas: Greek Text A
The Infancy Gospel of Thomas: Greek Text B
The Infancy Gospel of Thomas: Latin Text
---
Infancy Gospel of Thomas - Wikipedia
Gospel of Thomas - Wikipedia
---
--- PART OF BIBLE - BUT SELDOM TAUGHT
KJV BOOK PHILEMON
Paul returns Philemon's runaway slave Onesimus, requesting he treat him as a brother in Christ
.
PHILEMON (BOOK) - BIBLE GATEWAY
GO PHILEMON
EPISTLE TO PHILEMON - WIKI
GO ONESIMUS
PAUL'S RELATIONSHIP WITH ONESIMUS
ONESIMUS - BIBLE HUB
---
MARY'S FATHER
JOACHIM OR IOACIM
THE BOOK OF JAMES -- PROTEVANGELIUM
---
CHRISTIAN MARTYR
APROCRYPHA
APOCRYPHA (BIBLE)
SEPTUAGINT
NON-CANONICAL BOOKS REFERENCED IN THE BIBLE
BIBLICAL APOCRYPHA
CATHOLIC & EASTERN CHRISTIAN
DEUTEROCANONICAL BOOKS
DEAD SEA SCROLLS
BOOKS OF THE APOCRYPHA
LIST OF GOSPELS
AKASHIC RECORDS
SACRED TEXTS
EARLY CHRISTIAN WRITINGS
NEW ADVENT ORG
BIBLE.ca
APOCRYPHA ORG
The Words of Gad the Seer
BOOK OF GAD THE SEER - wiki
NATHAN THE PROFIT
BOOK OF NATHAN THE PROFIT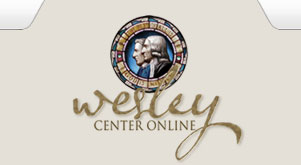 Apocrypha
Non-canonical Literature